Diversity Development Programs
Ignited's focus on diversity, equity, and inclusion has been a long-standing part of our team's approach for decades… and we get results. More than 53% of the 3 million plus students positively impacted by our programs come from communities under-represented in STEM.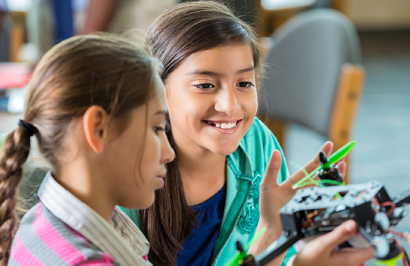 Diversity Leadership Development Program
This one-year, rotational program raises the visibility of your next generation of diverse top talent, develops their leadership skills, and integrates seamlessly with your existing leadership development, employee engagement, and diversity programs.
Career Role Models Program
Ignited helps you identify and train employees from diverse backgrounds to become powerful professional role models for students and represent you in the community as company and career ambassadors.
Our Theory of Change
A dynamic theory of change guides all of our programs and initiatives and focuses us on the most critical areas of diversity, equity, and inclusion.

To learn more, click below or download our Portfolio Overview. You can also check out our one-page overviews for the Diversity Leadership Development and Career Role Models programs.
Develop your diverse
Leaders
Create a unique program for your next generation of diverse leaders
Coach your career
Role Models
Identify and train your company and career ambassadors
View our Theory of
Change
Learn more about how we support diversity, equity, and inclusion