Team Development Programs
With Ignited, developing your teams is anything but ordinary. Employees learn new skills through hands-on projects with teachers, nonprofits, and universities… and bring new education and career opportunities to hundreds of students a year.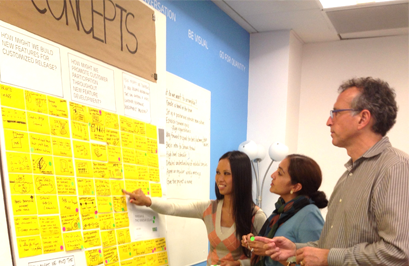 Teacher Summer Experience Program
Our flagship 36-year program is now virtual and still going strong. Your teams work with teachers on paid summer projects and come together to share those experiences with students.
Nonprofit Experience Program
Double your community impact by sponsoring a teacher project at a local nonprofit. Your teams and teachers work together on critical projects at the nonprofit and collaborate on lessons and stories based on the experience to share with students.
The ASTRA Program
Expanding on decades of work with Stanford University and UC Berkeley, our Accelerating Science and Technology Research and Academics (ASTRA) Program connects teachers and their students to advanced research labs, topics, and techniques. Your teams build deeper relationships with universities and labs and bring advanced research practices back into middle and high school classrooms.

To learn more, click below or download our Portfolio Overview. You can also check out our one-page overviews for the Teacher Summer Experiences, Nonprofit Experiences, and ASTRA programs.
Create projects with
Teachers
Students and teachers learn more about your company and careers
Double your impact with
Nonprofits
Projects that amplify the impact for causes your company supports
Accelerate advanced
Research
Bringing science and technology research to more classrooms