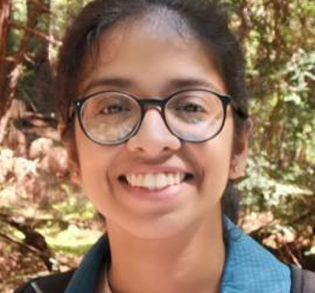 Pursuing a PhD in Mechanical Engineering at Stanford University's School of Engineering
Organization
Stanford University
Summer Project
Developing an app to translate from ASL (American Sign Language) to English
Experience

Our Fellow's wonderfully enthusiastic, meticulous and thoughtful approach helped shape the project in very fundamental ways. We had all expected remote collaboration to be somewhat challenging, but her warmth and openness made it very easy to become friends and colleagues without ever meeting in person.
One of the key advantages of the fully virtual experience was the ease of access to research sites, meetings and with colleagues that would have otherwise been too far to travel. I was able to meet our teacher's students and coworkers without taking an afternoon off to travel. Similarly, she could attend seminars and lab meetings more easily.
Outcome

Suporn's background in linguistics and her passion for learning new skills made her fantastic for this position. By the end of the summer she was working to implement cutting edge approaches to machine learning with considerations for mobile deployment.
By observing our teacher's style of presentation which was shaped from her teaching experience, and by guiding her growth in the field, I learned how to better communicate across disciplines.
Our teacher's project broadened our lab's research interests. She provided a fresh perspective to the work and advanced the understanding of how to develop our app. She also contributed valuable insights to our department's teaching newsletter. Our team intends to continue our collaboration with our Ignited Fellow beyond the summer, and we look forward to interacting with her students as well!