Our easy-to-implement one week program helps teachers understand and explain key careers to their students. A customized agenda is built with guest speakers, virtual or in-person tours, and a variety of activities.
Each Company Experience Week includes:
An overview of your company
Teachers learn your company's history, products, and culture as a foundation to share with their students.
A focus on critical careers
Speakers from across your business talk about their roles and the key skills they learned in school that have helped them in their careers.
Lessons for students
Throughout the week, teachers develop a memorable lesson they can bring back to their students.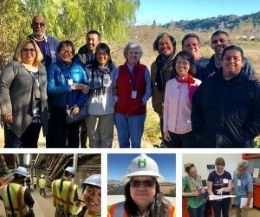 Watch a short summary video or read the program evaluation for a recent week-long session. To learn more, download our program overview or set up a 30-minute call.
Get
Started
Set up a 30-minute call with our team
Teacher Summer
Projects
Projects at your company for teachers
StepUP Career
Platform
Grow and diversify your workforce