Virtual Internship Program
Internships are an important talent acquisition investment. Because our virtual internships are teacher-led and focus on educating students about each part of your company and critical careers, they create a greater return on your investment. Students get a unique experience and gain a deeper awareness and understanding of all your company has to offer.
Ignited's Virtual Internship Program provides:
A unique experience led by teachers
Managing classrooms makes teachers the ideal partners to design and deliver your virtual internships.
A specific set of learning goals
Teachers work with you to create achievable, tangible goals for the student and employee experience.
Student pathways to your company and its careers
Students learn about your company's history, culture, roles, and skills by completing hands-on projects with your teams.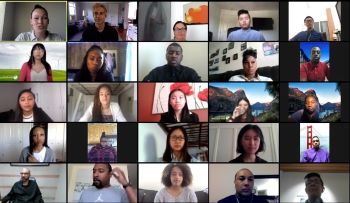 We'll integrate each element into your existing internship program and create a program that best fits your needs. Check out the Best Practices for Virtual Internships Playbook or download our one-page program overview to see how we can start building your program.
Get
Started
Set up a 30-minute call with our team to learn more
Create company
Experiences
Teachers and their students learn more about your company and careers
Join powerful
Partnerships
Bringing together educators, companies, and partners to close skill gaps